US Navy Successfully Shoots Down Medium-Range Ballistic Missile Target in Test
The U.S. Missile Defense Agency (MDA) and U.S. Navy successfully conducted an intercept of a medium-range ballistic missile target with a Standard Missile-3 (SM-3) Block IIA missile on October 26, according to a MDA statement.
The test involved the shooting down of a mock ballistic missile target outside the earth's atmosphere, fired from the Pacific Missile Range Facility, at Barking Sands, Kauai, Hawaii, with a SM-3 Block IIA missile launched from the Arleigh Burke-class guided missile destroyer USS John Finn (DDG-113).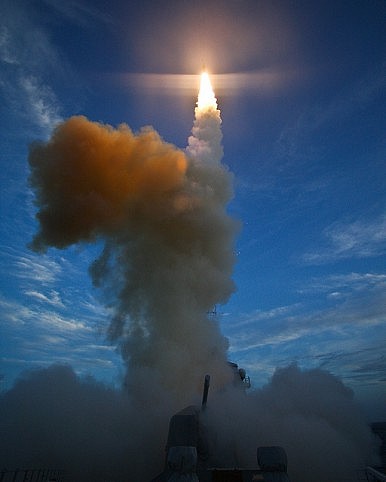 "Based on observations and initial data review, the test met its objectives," the MDA said in an October 26 statement. "Program officials will continue to evaluate system performance.
Read more: US Navy Successfully Shoots Down Medium-Range Ballistic Missile Target in Test